wow, i can't believe march is coming to an end and a quarter of 2017 is over!
i wanted to share some of my favorite things that made the month of march a little extra special! i have lots of favorites of course, but these are the ones that really stood out.
makeup:
baby lips by maybelline is an everyday sample and a go-to product for me! this product has actually been a favorite of mine since high school; i remember when haley and i discovered and fell in love with them after their launch- we've been obsessed with them ever since 🙂
through the years, i've always gone back to using baby lips and to be honest, i've only ever used the clear one, pictured above. it gives your lips a nice sheen, helps to repair dry and peeling skin and has spf 20 (!!!) without feeling, tasting or smelling like it, which is amazing in my book.
i discovered this shadow earlier this month at target and bought it because it was only $2 tbh. and i've tried elf's products before and love them so i thought "why not?"
i have the "blushing beauty" color palette but the actual payoff? not so much. the top two colors, or the base and lid, i have basically veto'd from use because they're flaky and poorly pigmented. but the crease and line are great and i've been using the crease color almost every time i wear eye shadow!
so last november i spent $30 on the sephora favorites "lash party" mascara sampler and it was one of the best decisions i made in 2016. it's not the sampler pictured above but it's very similar.
for the month of march, i've started using the benefit "they're real" mascara and omg i'm in love. what's so great about it? everything! the brush, the bristles, the color (black), how it separates and extends my lashes- it's so good! i will definitely be purchasing the full size and see what all the hype is about!
yay! i got the clarisonic mia 2 for my birthday and although i've only been using it for a week, it's already a favorite. i'm currently going through the "purge" stage of using it and i'm experiencing oiliness all over and little bumps around the bridge of my nose but that means it's working!
i can't wait to see the long term results of this machine and how it changes my skin for the better. i have very high expectations…
food:
guys… i'm addicted. spring and i have a love hate relationship because #pollen but besides my birthday, these eggs are what i most look forward to. the milk chocolate ones are my fave and you must buy them now! in fact, i'm finishing a bag as i'm writing this post lol
music:
"american teen"- khalid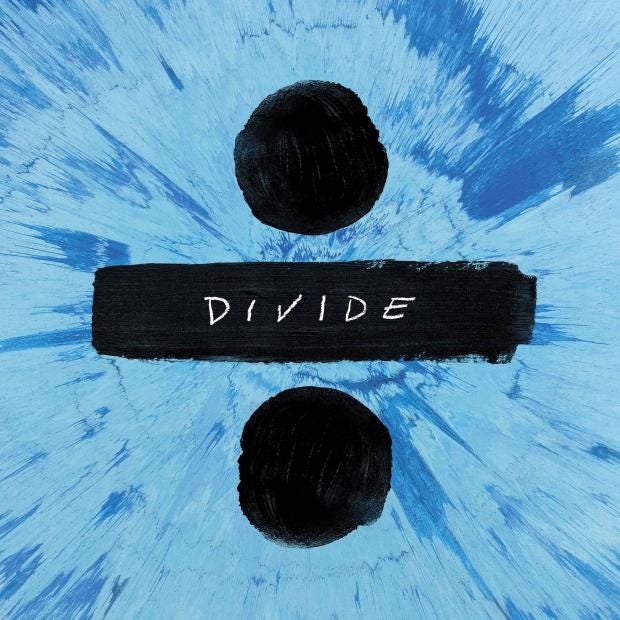 "divide"- ed sheeran
i've been listening non-stop to these albums. they were both released earlier in the month within a day of each other and when they were featured on tidal's homepage, i was beyond ready!
also i'm counting down the days for lorde's next album debut in july. "greenlight" has been on repeat for the last 2 weeks and i need help. i've determined it will be the theme song to hac's reality show one day.
…and that's all for now! there's so much more i could go on about but this would never end.
hope everyone has a lovely weekend #friyay and as always, thanks for reading!
-cassandra c.